APARTMENTS.COM
You've found the perfect apartment but your new neighboor is far from it.
Help them find their perfect place because why move when they can?

Art Director: Brad Regruto
---
Apartments.com's current logo resembled that of a familiar recyling one. So we decided to create one that is more ownable .

What better way to get the word out about our new campaign than with some OOH for the entire world to see. (hopefully you're you're crappy neighbor sees it too).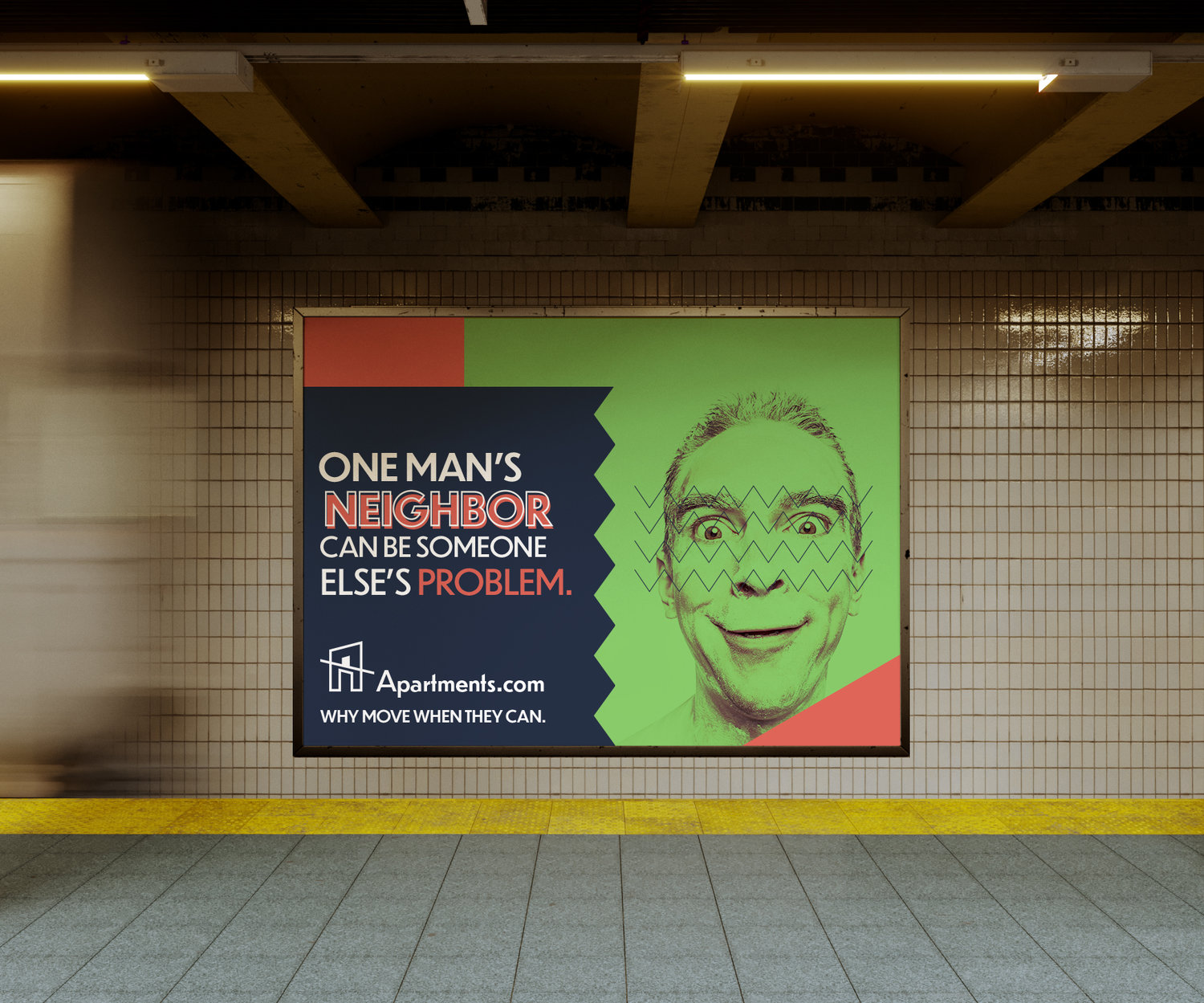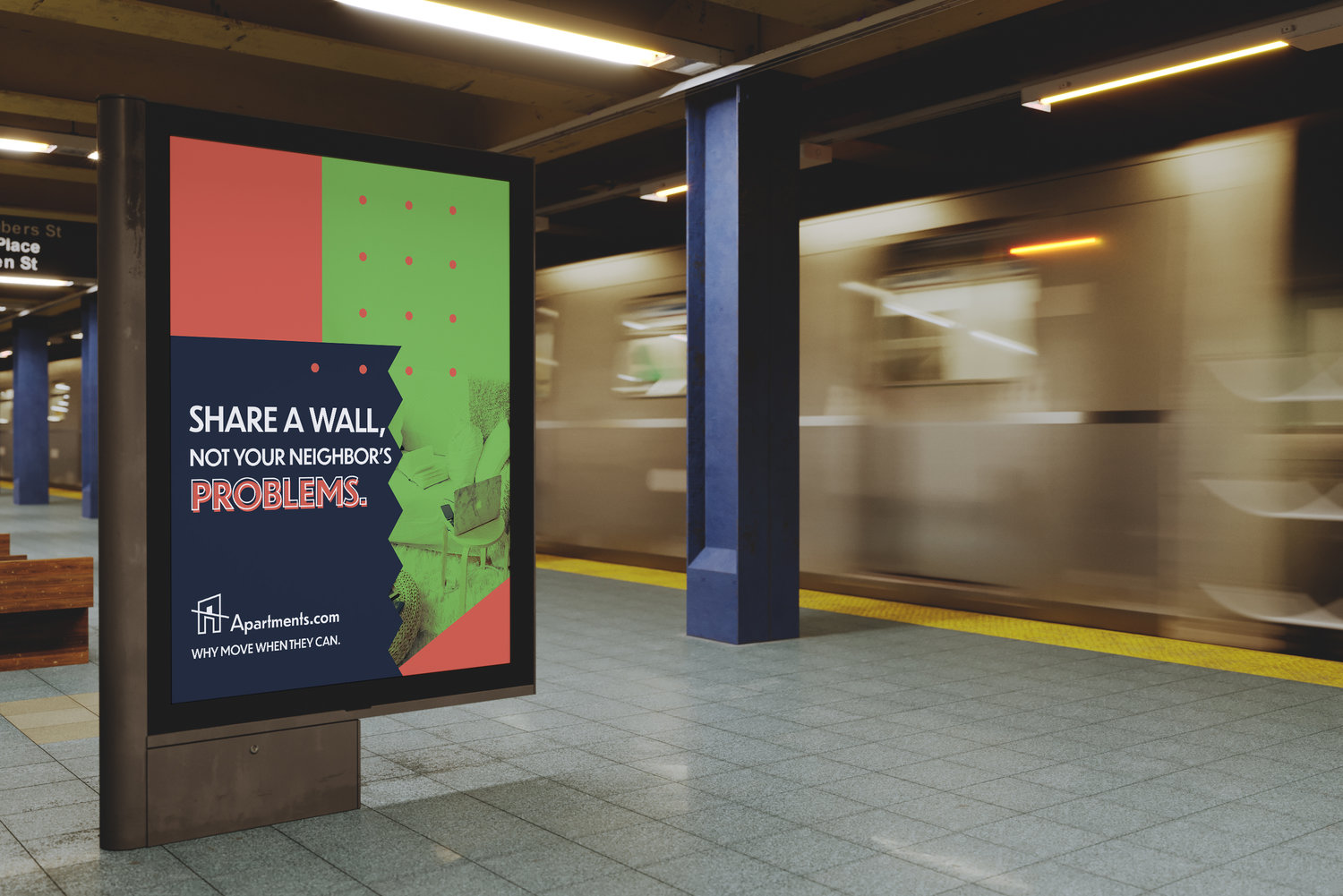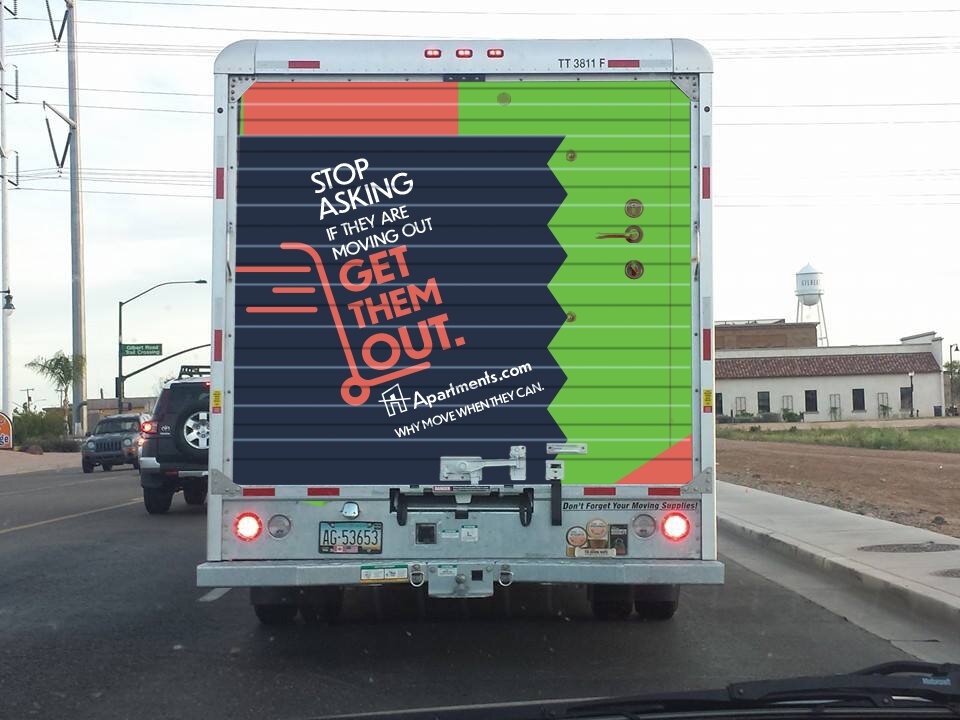 If you are sucessful in getting your neighbor out of your life, we'll send you our "Celebrate the Loss of Your Neighbor" champagne bottle. You know, to celebrate!